The Top 7 Beauty Tips for Video Meetings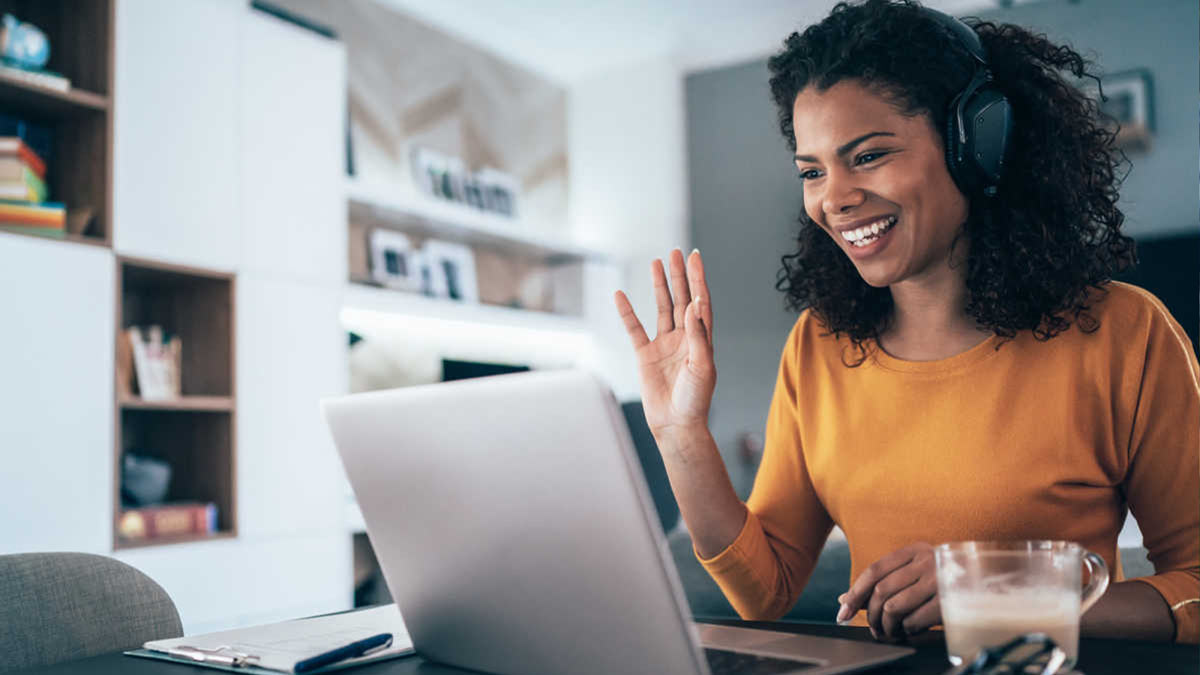 The once-in-a-lifetime pandemic has changed how most of us do almost everything. Some tasks and everyday interactions are returning to 'normal, and others are rising to the surface as forever changed.
Video meetings are some of those new norms that are likely going to stick around post-pandemic. So, we've adjusted to the concept, but most of us have yet to perfect it. But, we sure are going to keep trying.
1. Let Light In
Social media accounts solely exist now to rate rooms of news people and famous faces that appear from home. One of the major offenses is poor lighting. And, it isn't all about looking your best. The video quality suffers.
Natural light is your friend. But you don't want it flooding the camera shot, either. Finding that balance is about discovering the best position that allows light to flood in from behind the camera. Unfortunately, not everyone has access to a natural lighting source. 
But, never fear, your desk lamp can lend a hand. You can angle it and redirect the lamplight so it will bounce off a nearby wall. When unnatural light beams directly on your face, it can cause you and your surroundings to take on a yellowish color. 
2. Fun with Zoom Filters
Zoom filters do two different things - smooths your skin and spruces up your background. You can use them to do a minor touch-up, or if allowed, you can go as silly as you want. It lightens the mood and makes everyone just a little more comfortable. 
Filter options are easier to access from the Zoom desktop app. Generally, it is not professional to throw some cat ears and a button nose. But, using a smoothing filter will leave you looking bright-eyed and bushy-tailed without the actual tail.
You've freshened up our face, but our house is a hot mess. No problem! Adding a virtual background reduces the chances of you needing to panic clean before your team meeting. Of course, you don't have to get fancy with the whole thing. But, for a little while, you can live in your dream living room or chat from your new, realistic-looking kitchen counter.
3. Get the Most Out of Your Makeup
Beauty experts will tell you to moisturize, moisturize, moisturize. It brights up the dullest of complexions before you apply any makeup, making even the quickest of applications brighten up a dull complexion and diminish reddish skin. A dab of concealer will hide your undereye bags and dark circles. 
Speaking of tired-looking eyes, you don't want them looking sunken and giving away that one extra glass of wine the night before. Applying a shimmery shade of eyeshadow to your lids and a darker color in the crease leads your coworkers to believe you woke up at dawn to get ready for the video conference. Don't forget to do a little blending. The camera 5. has a habit of picking out the spots we miss to show to the world.
Don't ignore your eyelashes. It takes ten seconds to add a little curl. It can make your eyes wider and more awake. If you have a lash primer, using it will keep clumpy mascara from distracting from your brightened face.
Taking the time for a bit of blush and highlighter will keep you from needing to pinch your cheeks and makes it look like you've been in the sun - even if you haven't. 
4. Bye-Bye to Bed Head Hair
Some nights, we are just too exhausted to bother washing and to rinse our hair. But, no fear, dry shampoo exists for a reason. It is a good chance for a bit of self-care, too. 
Spray a little dry shampoo on your roots and give your scalp a thorough massage. Work the roots until the stubborn strands start to soak up oil and regain their volume. It will look like you took the time to blow out your hair - but you didn't.
5. Perspective Problems
No matter what sort of video meeting you are attending - Zoom, Facetime, and Google Meet - your webcam or phone are wide-angle. Get rid of it. Get rid of it now! The closer you get to the camera, the more distorted you look. You did not do all of that work to look nice to only have your camera turn on you by using wide-angle face shots.
6. Dressing for Success from the Waist Up
We've adjusted to being aware of what we look like from the waist up. But, did you know that the colors and patterns of your shirt are important? Our joggers or pajama pants might be loud and busy, but avoid the same patterns for tops when the camera is looking at you.
Solid colors look better on camera and won't distract your boss or coworkers.
7. Get a Phone Stand
If you're using your phone or tablet for your video meetings, good camera placement is crucial to looking your best. Propping your phone against your coffee mug or a pile of books just won't cut it. 
There are several types of phone stands for desks available, whether you want a stationery stand that just sits on your desk or a more adjustable phone stand that attaches to your phone. There are several great choices. 
What We've Learned
More people are going back to the workplace and having to put on pants. However, a lot of folks are shifting into nomad and remote work for the long run and rely on video meetings for day-to-day communication. 
No one said you can't look your best and sit in a comfortable chair at home. Following a few beauty tips will help you look prepared, professional, and pretty perfect for your early morning video meeting.